Transformational Gardening
Disclaimer: Foraging can be fun, rewarding and provide health benefits. As a novice forager, I will be sharing my foraging experiences. However, in order to be safe, always consult with local foraging experts and guidebooks before beginning foraging. Children should learn to forage safely by being guided by experienced adults. Never ingest anything unless you are certain of the identification and safety of the plant. Some plant species are inedible and some are poisonous.
Red Clover (Trifolium pratense): Images
Date
Location
Notes
Images
July 20, 2009
Southeastern, New Hampshire
Much bigger leaves than the typical, tiny 3-leaf clover. Has a white or pale arrow head-like symbol on the leaves. My guidebook calls this symbol a "chevron". It is found in fields or roadsides. Notice the big purple flower.

I infused a handful rinsed and fresh red clover flowers in a pint of very hot water for about 10 minutes. Then added honey to taste to make a healing tea.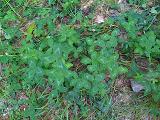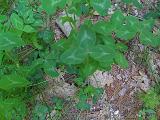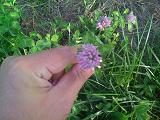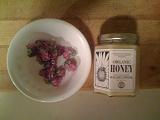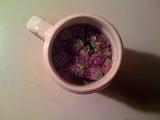 | | | | |
| --- | --- | --- | --- |
| June 13, 2010 | Southeastern, New Hampshire | Found a large amount of Oxeye Daisy blossoms and Red Clover blossoms (1-1/2 gallons by volume of each) for wine. (See June 13, 2010 foraging experiences entry.). There were two areas with large amounts of each of these plants. In fact, there is plenty more for salads (Oxeye Daisy leaves) and for tinctures and tea (Red Clover blossomes). | |
| | | | |
| --- | --- | --- | --- |
| April 11, 2011 | Southeastern, New Hampshire | Young Red Clover. | |
Date
Location
Notes
Images
July 7, 2012
Southeastern, New Hampshire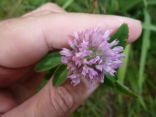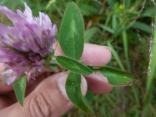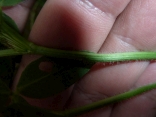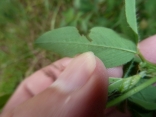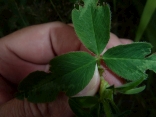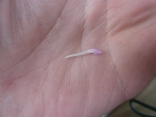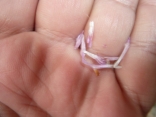 | | | | |
| --- | --- | --- | --- |
| June 2, 2014 | Southern, Connecticut | | |
| | | | |
| --- | --- | --- | --- |
| June 7, 2014 | Central, Connecticut | | |