Transformational Gardening
Disclaimer: Foraging can be fun, rewarding and provide health benefits. As a novice forager, I will be sharing my foraging experiences. However, in order to be safe, always consult with local foraging experts and guidebooks before beginning foraging. Children should learn to forage safely by being guided by experienced adults. Never ingest anything unless you are certain of the identification and safety of the plant. Some plant species are inedible and some are poisonous.
March 2013 Foraging Experiences
(Back to: February 2013 Foraging Experiences)
(Forward to: April 2013 Foraging Experiences)
March 3, 2013
Maple Sap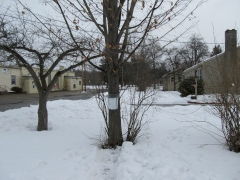 It's Maple Syruping time!!!




March 11, 2013
Maple Syrup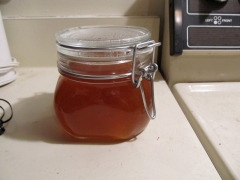 I turned my home into a Sugar Shack. The big drawback to not boiling the sap outside is that you have to do a lot of cleaning to keep the sap steam off everything. But right now I don't have a place outside to boil the sap. I got about 1-1/4 pints of maple syrup from about 7 gallons of maple sap. Figuring out how to know when it's finished was a little tricky at first, but with the help of a thermometer and carefully watching how it boils, I think (hope) I have the hang of it. I will be collecting sap for at least the next couple of weeks. Maple sugar is a source of Vitamin B2 and zinc as well as a lesser source of other minerals.




Garlic Clove Pickles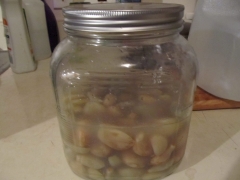 I decided to try pickling more this year and will ferment more wild foods. But I thought I'd try with non-wild foods at first and base my attempts on the ideas in 52 Weeks of Bad A** Bacteria blog. I fermented the garlic cloves for 5 weeks in Harscht fermenting crocks. As you can see, many of the garlic cloves turn a slight tinge of blue. That is normal when fermenting garlic cloves.





March 27, 2013
Maple Syrup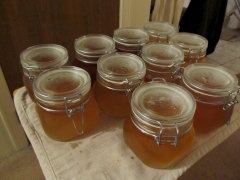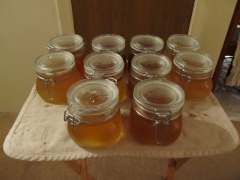 After giving a lot of Maple Syrup away, I still have 10 pints and am making another pint tonight. I will give away more when I return from vacation. The taste of homemade maple syrup that has not touched plastic tubing, plastic bags and plastic bottles is so much better than what I am used to. It gets me excited about local sweeteners and local foods in general. I think sharing this amazing local product helps to promote local, healthy foods.